Carol Christ, Chancellor, UC Berkeley & former Director, CSHE
Carol Tecla Christ began her term as the 11th chancellor of the University of California, Berkeley on July 1, 2017. A celebrated scholar of Victorian literature, Christ is also well known as an advocate for quality, accessible public higher education, a proponent of the value of a broad education in the liberal arts and sciences, and a champion of women's issues and diversity on college campuses. Christ spent more than three decades as a professor and administrator at UC Berkeley before serving as president of Smith College, one of the country's most distinguished liberal arts colleges, from 2002 to 2013. She returned to Berkeley in January 2015 to direct the campus's Center for Studies in Higher Education, and was appointed interim executive vice chancellor and provost in April 2016 before being named chancellor in March 2017. Since returning to Berkeley, Christ has played an instrumental role in efforts to stabilize the institution's budget, confront sexual violence and sexual harassment on campus, create a long-term plan for housing students and scholars, and more. As president of Smith for more than a decade, Christ supervised the development of the nation's only accredited engineering program at a women's college, oversaw a significant rise in student diversity, expanded Smith's global activities and reach, managed a major campus capital planning program, and shepherded the college through strategic planning exercises designed to improve its academic and financial models within the context of changing trends in higher education. Prior to joining Smith, Christ served as UC Berkeley's executive vice chancellor and provost from 1994 until 2000. During her six years as the campus's top academic officer, she sharpened Berkeley's intellectual focus, strengthening many of the institution's top-rated departments in the humanities and sciences as well as advancing major initiatives in areas including neuroscience and bioengineering. Christ received her B.A. (1966) from Douglass College, and her M.Ph. (1969) and Ph.D. (1970) from Yale University. She joined the Berkeley English faculty in 1970, and in addition to her other roles, has served as chair of that department, dean of the Division of Humanities, and provost for the College of Letters and Science. Christ has authored two books, The Finer Optic: The Aesthetic of Particularity in Victorian Poetry (1975) and Victorian and Modern Poetics (1994), and has edited or co-edited several others, including The Norton Anthology of English Literature. She is a member of the American Academy of Arts and Sciences and the American Philosophical Society.
Henry Brady, Dean, Goldman School of Public Policy, UC Berkeley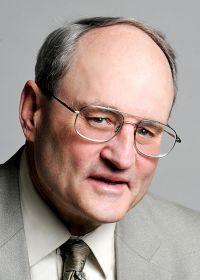 Henry Brady is Dean of the Goldman School of Public Policy and Class of 1941 Monroe Deutsch Professor of Political Science and Public Policy at the University of California, Berkeley. He received his PhD in Economics and Political Science from MIT in 1980. He has written on electoral politics and political participation, social welfare policy, political polling, and statistical methodology, and he has worked for the federal Office of Management and Budget and other organizations in Washington, D.C. He is past president of the American Political Science Association, past president of the Political Methodology Society of the American Political Science Association, and director of the University of California's Survey Research Center from 1998 to 2009. He is coauthor of Letting the People Decide: Dynamics of a Canadian Election (1992) which won the Harold Innis Award for the best book in the social sciences published in English in Canada, Voice and Equality: Civic Voluntarism in American Politics (1995) which won the Philip Converse Award for a book making a lasting contribution to public opinion research and the AAPOR book award for influential books that have stimulated theoretical and scientific research in public opinion, Expensive Children in Poor Families: The Intersection of Childhood Disability and Welfare (2000), and Counting All the Votes: The Performance of Voting Technology in the United States (2001). He is co-editor of Rethinking Social Inquiry (2004) which won the Sartori Award for best book on qualitative methods, Capturing Campaign Effects (2006), and the Handbook of Political Methodology (2008). His most recent book is The Unheavenly Chorus: Unequal Political Voice and the Broken Promise of American Democracy. Henry Brady has also authored numerous articles on political participation, political methodology, the dynamics of public opinion, and other topics. He was elected a Fellow of the American Academy of Arts & Sciences in 2003 and a Fellow of the American Association for the Advancement of Science in 2006.
John Aubrey Douglass, CSHE Senior Researcher, UC Berkeley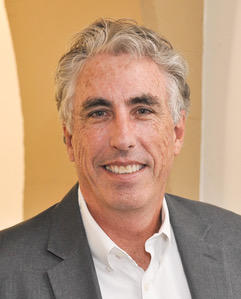 John Aubrey Douglass is Senior Research Fellow - Public Policy and Higher Education at the Center for Studies in Higher Education (CSHE) at the University of California - Berkeley. He is the author of the book, The New Flagship University: Changing the Paradigm from Global Ranking to National Relevancy (link is external)(Palgrave Macmillan), The Conditions for Admissions (link is external) (Stanford Press 2007), The California Idea and American Higher Education (link is external) (Stanford University Press, 2000; published in Chinese in 2008), and with Jud King and Irwin Feller (ed) Globalization's Muse: Universities and Higher Education Systems in a Changing World (link is external)(Public Policy Press, 2009). Among the research projects he co-founded is the Student Experience in the Research University (SERU) Consortium – a group of major research universities in the US and internationally, with members in China, Brazil, South Africa, the Netherlands and Russia. He is also the editor of the Center's Research and Occasional Paper Series (ROPS), sits on the editorial board of international higher education journals in the UK, China, and Russia, and serves on the international advisory boards of a number of higher education institutes. He has been a Visiting Professor at Amsterdam University College (a unit of the University of Amsterdam and Vrije University of Amsterdam), at the Universidade Estadual de Campinas (Brazil), at Sciences Po (Paris) and a Visiting Research Fellow at the Oxford Center for Higher Education Policy Studies (OxCHEPS). Scholarly publications include articles in Higher Education, the European Journal of Education Higher Education Quarterly, the Journal of California Politics and Policy, Higher Education Policy and Management (OECD), Higher Education Policy (journal of the IAU), BOOM (a journal on California politics and culture), Perspectives (UK), Change Magazine, California Monthly, Minerva,The Journal of Policy History, History of Education Quarterly, andThe American Behavioral Scientists.
The Rt Hon Lord David Willetts, Visiting Professor, King's College, London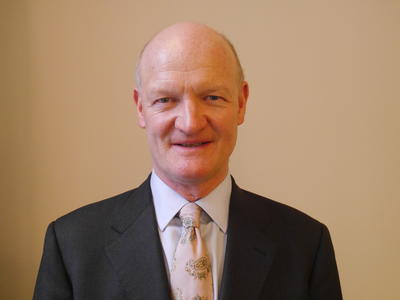 David Willetts was a Member of the British Parliament for over twenty years and served as Minister for University and Science in David Cameron's Cabinet from 2010-2014, bringing in major changes to the English system of higher education financing. He stood down from the Commons in 2015 and is now a member of the House of Lords. He is Executive Chair of the Resolution Foundation, a leading domestic policy think tank.. He is an Honorary Fellow of Nuffield College, Oxford. His book "A University Education" will be published by Oxford University Press in November.
Dr Saleem Badat, The Andrew W Mellon Foundation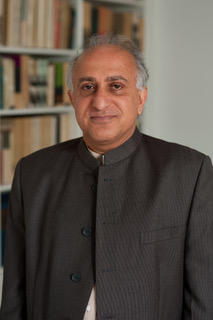 Saleem Badat is Program Director of the International Higher Education & Strategic Projects program at the Andrew W Mellon Foundation. He is a graduate of the universities of KwaZulu-Natal, Boston University, and York, from which he holds a PhD in sociology. After a decade at the University of Western Cape, he succeeded the late Harold Wolpe as the director of the Education Policy Unit. In 1999 he became the first chief executive officer of the Council on Higher Education, the policy advisory body to the minister of higher education and training. Between 2006 and 2014, he was vice-chancellor of Rhodes University. He is the author of The Forgotten People: Political Banishment under Apartheid (2013), Black Man, You are on Your Own (2010), and Black Student Politics, Higher Education, and Apartheid: From SASO to SANSCO (2002). He is a co-author of National Policy and a Regional Response in South African Higher Education (2004), and a co-editor of Apartheid Education and Popular Struggles in South Africa (1990). His many book chapters, journal articles, and policy reports on South African higher education are concerned especially with questions of equity and redress, social justice, and the transformation of universities and higher education. He serves on the board of the Centre for Higher Education Trust, is a trustee of the Harold Wolpe Memorial Trust, a member of the Mandela Initiative Think Tank on Strategies to Overcome Poverty and Inequality, and was chairperson of Higher Education South Africa.
Prof Marijk van der Wende, Utrecht University, the Netherlands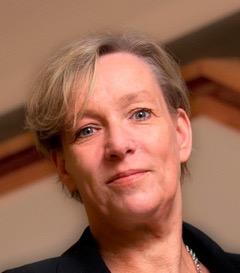 Marijk van der Wende is Professor of Higher Education at Utrecht University's Faculty of Law, Economics and Governance. Her research focuses on the impact of globalization and internationalization on higher education. She has published widely on the impact of these processes on higher education systems, institutions, curricula, and teaching and learning arrangements. She is also an affiliate faculty and research associate at the Center for Studies in Higher Education (CSHE) at the University of California Berkeley, member of the Academia Europaea (the Academy of Europe), of the International Advisory Board of the Centre for the Study of World Class Universities, Shanghai Jiao Tong University, of the Board of the Rathenau Institute for Science and Technology in Society, the Supervisory Board of the Open University of the Netherlands, and the Board of the Amsterdam University College Scholarship Fund (ASF). Previously, she was Dean of Graduate Studies at Utrecht University (2015-2017), founding Dean of Amsterdam University College (2007-2014) and held full professorial positions at VU University Amsterdam (2006-2015) and the University of Twente (2001-2016). She served as the President of the programme on Institutional Management in Higher Education (IMHE) of the OECD (2005-2011), as a member of the Higher Education Authority Ireland (2011-2015), the Scientific Board of the Dutch Military Academy (2007-2013), and worked at NUFFIC (the Netherlands Organisation for International Cooperation in Higher Education) (1992-1998), and the Academic Cooperation Association (ACA) in Brussels (1994-1998). She was a visiting scholar at Harvard University (Fairbank Center for Chinese Studies and Graduate School of Education), Boston College (Centre for International Higher Education), Shanghai Jiao Tong University (Center for World-Class Universities and Graduate School of Education), and the University of California Berkeley (Center for Studies in Higher Education). She has been a chair and member of numerous national and international advisory committees and editorial boards.
Christine Musselin, Dean for Research, Sciences Po, CSO, CNRS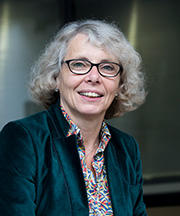 Christine Musselin is the Vice-President for Research at Sciences Po and a member of the Centre de Sociologie des Organisations, a Sciences Po and CNRS research unit. She leads comparative studies on university governance, public policies in higher education and research, academic labour markets. Her book, La longue marche des universités françaises published by the P.U.F in 2001 has been edited in English (The Long March of French Universities) by Routledge (2004). A new book, Le marché des universitaires, France, Allemagne, Etat-Unis was published in November 2005 by the Presses de Sciences Po and edited in English by Routledge in 2009. She just published La grande course des universities (Presses de Sciences Po, 2017). She has been a DAAD fellow in 1984-1985 and a Fulbright and Harvard fellow in 1998-1999. She was co-editor of Higher Education from 2008 to 2013 and is a member of the editorial board of Sociologie du Travail since 1991. She chaired the Consortium for Higher Education Research (CHER) from 2007 to 2013 and is the President of the French network on higher education studies (RESUP).
Marcelo Knobel, Rector, University of Campinas (Unicamp), Brazil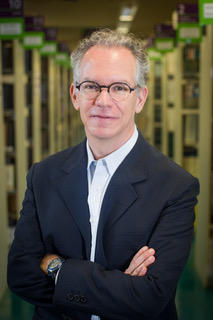 Marcelo Knobel is a Full Professor in the Gleb Wataghin Physics Institute (IFGW), University of Campinas (Unicamp). His research interests are in the field of magnetism and magnetic materials, in the popularization of science and technology and in higher education. Knobel coordinated the Creativity Development Center and was the Executive Director of the Exploratory Science Museum - Unicamp. He was Young Affiliate of the Academy of Sciences for the Developing World (TWAS). Received the "Young Scientist Prize" of TWAS-ROLAC (2007) and Commander of the Order of Scientific Merit (2010) of the Brazilian Presidency. He was the Vice-President of the Brazilian Physics Society (2016-2017). He was Vice-President of Undergraduate Programs at Unicamp (2009-2013), where he was responsible for the implementation of the Interdisciplinary Higher Education Program (PROFIS), which combines social inclusion with general education, for which he received the Peter Muranyí Prize in Education (2013). He obtained an honorable mention in Mercosur Science and Technology Award 2015 (category Integration) for the NanoAventura project. He was the Editor-in-Chief of the Ciência & Cultura magazine of the Brazilian Society for the Progress of Science (SBPC) from 2007 to 2017. Knobel is an Eisenhower Fellow (2007), Fellow of the John Simon Guggenheim Memorial Foundation (2009) and Lemann Fellow (2015). He is editor of the Journal of Magnetism and Magnetic Materials (Elsevier) and Scientific Reports (Nature). He is the Rector of the University of Campinas (Unicamp) since april, 2017.
Dr. Wilhelm Krull, Secretary General, VolkswagenStiftung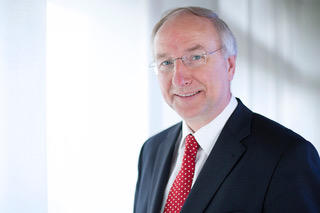 Wilhelm Krull is Secretary General of Volkswagen Foundation following his studies in German, philosophy, education and politics, an appointment as a DAAD lecturer at the University of Oxford, and leading positions at the Wissenschaftsrat (German Science Council) and at the headquarters of the Max-Planck-Gesellschaft (Max Planck Society). Besides his professional activities in science policy as well as in the promotion and funding of research, he was and still is a member of numerous national, foreign and international committees. In June 2012, Wilhelm Krull was awarded an honorary professorship by the Faculty of Arts & Sciences at Washington University in St. Louis, and in May 2016 an honorary doctorate by the Ilia State University in Tbilisi, Georgia. His latest book "Die vermessene Universität", Passagen Verlag, was published in spring 2017.
Dr. Rahul Choudaha, Executive Vice President, StudyPortals and Research Associate, CSHE, UC Berkeley
Dr. Rahul Choudaha is Executive Vice President of Global Engagement, Research & Intelligence at StudyPortals and Research Associate at Center for Studies in Higher Education at UC Berkeley. Operating out of San Francisco Bay Area, he advances StudyPortals strategic engagement with higher education institutions, professional associations, government bodies and related stakeholders on the foundations of research and intelligence. Choudaha is a recognized scholar practitioner with expertise on data-informed internationalization strategies in the context of shifting student mobility trends and evolving transnational education models. Previously, he worked at World Education Services (WES) in New York City for over seven years. As the Chief Knowledge Officer and Senior Director of Strategic Development, he raised organization profile, built research capabilities, and deepened institutional relationships. Choudaha blogs and tweets as DrEducation. He ideated, produced, and moderated a webinar series on issues and trends in higher education in partnership with University World News, which received over 4,000 registrations across four webinars. He has presented over 100 sessions at professional conferences and has been quoted in global media including the BBC, Time, NPR and The Wall Street Journal. Choudaha is a contributor to Asia Times, Forbes, Huffington Post and University World News. Choudaha has taught graduate courses on International Higher Education at New York University and Baruch College. He received the Tony Adams Award for Excellence in Research from the European Association of International Education. He served as the editor of the special issue of the Journal of International Students. He serves on the editorial board of the Journal of Studies in International Education. He was also the principal investigator of two national research reports on international students commissioned by NAFSA: Association of International Educators. Choudaha holds a doctorate in higher education administration, masters in business management, and a bachelors in electronics engineering.
Steven Brint, Distinguished Professor of Sociology and Public Policy, UC Riverside
Steven Brint is Distinguished Professor of Sociology and Public Policy at the University of California, Riverside and the Director of the Colleges & Universities 2000 study. He served as Vice-Provost from 2011-2016. Brint is an organizational sociologist whose research focuses on topics in the sociology of higher education, the sociology of professions, and middle-class politics. He is the author of three books: The Diverted Dream (with Jerome Karabel) (Oxford University Press, 1989), In an Age of Experts (Princeton University Press, 1994), and Schools and Societies (third ed. Stanford University Press 2016). He is the editor of The Future of the City of Intellect (Stanford University Press, 2002) and co-editor (with Charles T. Clotfelter) of a recent volume of the Russell Sage Foundation Research Journal on higher education effectiveness. He has published more than 70 peer-reviewed journal articles and book chapters. They have appeared in the American Journal of Sociology, the Annual Review of Sociology, Social Forces, Sociological Theory, Sociology of Education, The Journal of Higher Education, and many other outlets. His book, The Diverted Dream, won the American Education Research Association's "Outstanding Book" award of 1991 and the Council of Colleges and Universities' "Outstanding Research Publication" award the same year. His article, Socialization Messages in Primary Schools: An Organizational Analysis (with Mary F. Contreras and Michael T. Matthews) won the American Sociological Association's Willard Waller Award for the best article on education in 2000-01. His work has been translated into Chinese, Dutch, French, Italian, Japanese, and Spanish. He was elected a Fellow of the American Association for the Advancement of Science in 2008. His new book, The Ends of Knowledge: Organizational and Cultural Change in U.S. Colleges and Universities, 1980-2015, will be published in 2018.
Igor Chirikov, Vice-Rector, HSE University Moscow
Igor Chirikov is a Vice-Rector of National Research University Higher School of Economics (HSE University Moscow). He holds a Ph.D in Sociology and his interests include international comparative higher education, organizational change, institutional research and student experience. He was involved in several higher education consultancy projects including work for the World Bank and Sukhoi Aviation Holding Company. He is also currently a Senior Research Fellow at the Institute of Education (HSE University Moscow). Igor Chirikov is also a Managing Director of the Student Experience in the Research University International Consortium (SERU-I). SERU-I is an academic and policy research organization based at the Center for Studies in Higher Education at the University of California – Berkeley and working in partnership with the I-Graduate and the Higher School of Economics – Moscow. The Consortium is a group of leading research-intensive universities, policy researchers, and scholars, who collaborate to generate institutional, comparative, and longitudinal data on the student experience. As SERU-I Managing Director Igor Chirikov has broad responsibilities for overall project management and development including primary liaison with consortium members, review of SERU International survey content and design, maintaining of SERU-I policies and procedures, developing reports etc.
Isak Froumin, Head of Institute of Education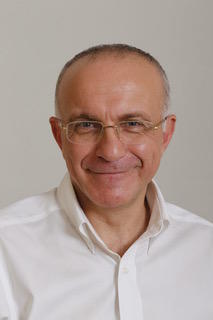 Isak Froumin is a Head of the Institute of Education at National Research University Higher School of Economics in Moscow (Russia)- first graduate school of education in Russia. His responsibilities also include advising the university strategic planning and international cooperation. Prof. Froumin was leading the World Bank education program in Russia from 1999 to 2011. His World Bank experience also extends to the projects in Kazakhstan, Kyrgyzstan, Afghanistan, Nepal, Turkmenistan and India. In 2012- 2016 he was an advisor to the Minister of Education and Science of Russia Federation. Prof.Froumin is the author of more than 250 publications including articles and books in Russian and English. His current key research interests are: Development of education systems in transitional economies Educational and life trajectories